How is Luxury Furniture Defined?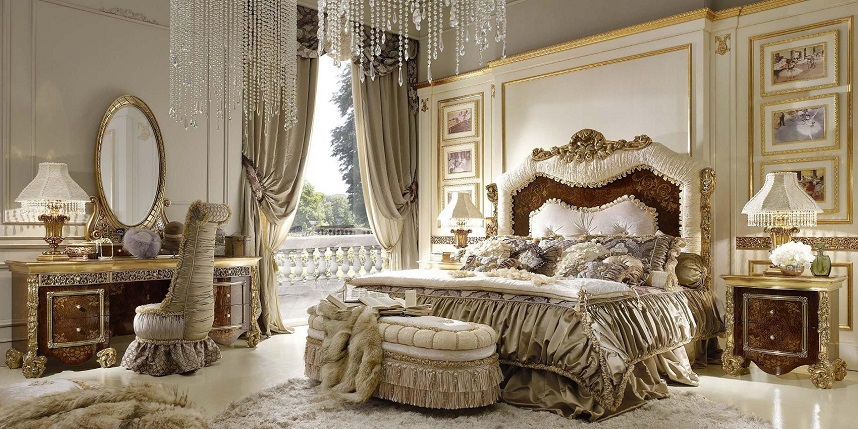 Hand-Made Features
The amount of detail that goes into every piece of luxury furniture is remarkable. This is especially true with custom furniture. A high quality furniture store can turn your vision into a reality and virtually create any piece of furniture to meet your tastes. And since most high end home furnishings aren't mass-produced, the chances of you investing in a one-of-a-kind piece of furniture are very high. Whether your style is more traditional or modern, you can ensure the luxury furniture you invest in will have a customized element to it.
Elegant Finishes
It's easy to confuse elegance with flashy or showy. Luxury furniture doesn't usually have many decorations on it. Instead, the elegance comes from the finish itself. This could be with different patterned upholstery, various wood designs, sheens and other details. The subtle elegance of home luxury furniture is what makes it stand out from the other mass-produced furniture that simply adds color and decoration to give it the illusion of elegance.
Rich Colors And Details
The most common characteristics you'll see in luxury furniture is a mixture of gold, bronze and silver colors. And when you're looking at a piece of luxury wood furniture, the various colors and patterns used will give off different appearances as well. One of the ideas behind home luxury furniture is to be wowed by its appearance immediately when you walk into the room. And then as you get closer, you can see the significant amount of details incorporated into the piece, no matter what type of furniture you're looking at.
Bernadette Livingston has everything you could possibly need to transform your room or home into the luxurious and timeless design you've always wanted. Whether you're looking for an elegant end table for your living room or if you need a completely new sofa set, we can help you. Our high end home furnishings store is located in Rhode Island, but we can ship anywhere, so we have a national and international presence as well. Now that you know exactly how luxury furniture is defined, contact us to see where it can fit in your home.
Facebook Timeline
Our Twitter Timeline