How to Recognize Quality Furniture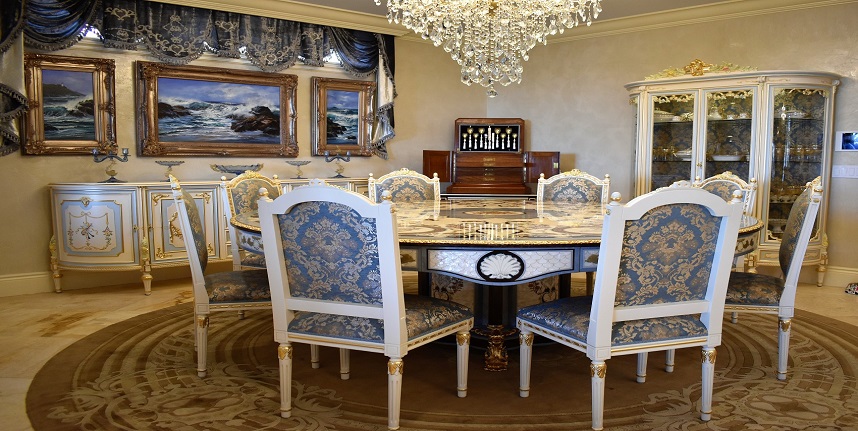 What To Look For In Wood Furniture
It's fairly simple to tell the difference between a quality piece of wood furniture and a cheaply-made one. The first test is to look at the surface itself and run your hand over it. The finish should be smooth, clear, scratch-free and there shouldn't be any muddy spots or other similar blemishes to it. This could be a sign that the manufacturer tried to hide some flaws in the wood. It's also important to open any moveable parts in the luxury wood furniture, such as doors, drawers and cabinets. These parts should move smoothly and fit perfectly.
Don't Take Metal Furniture For Granted
Many people make the mistake of thinking metal high end home furnishings are all going to be high quality because of the type of material used. However, some of the things to look closely at include any cracks, the quality of the welds, the smoothness of the surface and more. Also take a close look at the reflective metal and ensure the surface has been polished evenly so it won't be a distraction every time you look at it in your home.
Upholstered Furniture Requires A Thorough Inspection
Nothing defines luxury furniture more than a quality piece of upholstered furniture. However, a common mistake shoppers make is only judging a piece of furniture based solely on the upholstery. Some of the things to examine with upholstered furniture include the stability, ensuring all joints are connected solidly, checking the fabric to ensure there are no tears or other flaws and more. Any furniture store can make a piece of furniture look elegant by covering it with beautiful upholstery, but the reality is they might just be covering up the flaws you don't want to deal with.
Bernadette Livingston inspects every piece of furniture thoroughly before it gets sold or shipped to a customer. We take great pride in our luxury furniture, and it makes us one of the top high end furniture stores in the country as a result. Our store is based in Rhode Island, but we also have a national and international presence since we can ship our furniture anywhere you live. For more tips on how to identify quality furniture, feel free to contact us at any time.