5 Must Have Pieces for Every Living Room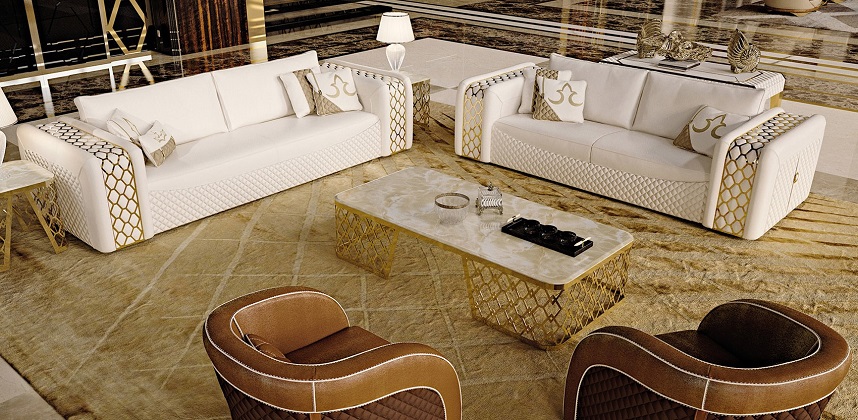 Chairs And Sofas
Every living room should have a sofa or a couple of chairs, but high end home furnishings in this category will transform your living room to the next level. The chairs and sofas should be comfortable enough to relax on, as well as enhance the entire room visually. There are plenty of options, styles, designs and colors to choose from.
End Tables or Coffee Tables
Many luxury living room sets will come with end tables or coffee tables, since it's nice to have a place to put drinks, books or anything else on. These small tables are also available in many different materials, styles, shapes, sizes and finishes to ensure you can match the table with the rest of the elegant decor in your living room.
Perfect Lighting
Chandeliers, elegant lamps and sleek wall-mounted lighting can enhance your living room significantly without even investing in another piece of furniture. The right lighting in a room can make your luxury furniture pop and shine immediately when you walk into the room. When you find the perfect lighting setup, you can add decor accordingly to suit your tastes.
Entertainment Cabinets
These items have a functional purpose, but can also be aesthetically pleasing. It's important to find the perfect entertainment cabinet as part of your luxury furniture set, since a person's eyes are naturally drawn to it. You likely will have a television, game system, movie collection, photos or other things on display to grab a person's attention, so an elegant cabinet will make a great impression.
Customized Accessories
Sometimes you don't need additional high end home furnishings to complete the look of your living room. When you already have your furniture in place, consider adding customized accessories to give it the finishing touches. Things like mirrors, pictures, wall art, sculptures and more can show off your style and personality and contribute to the overall elegance of the room.
Facebook Timeline
Our Twitter Timeline