Our Custom Configurations Sectional Sofas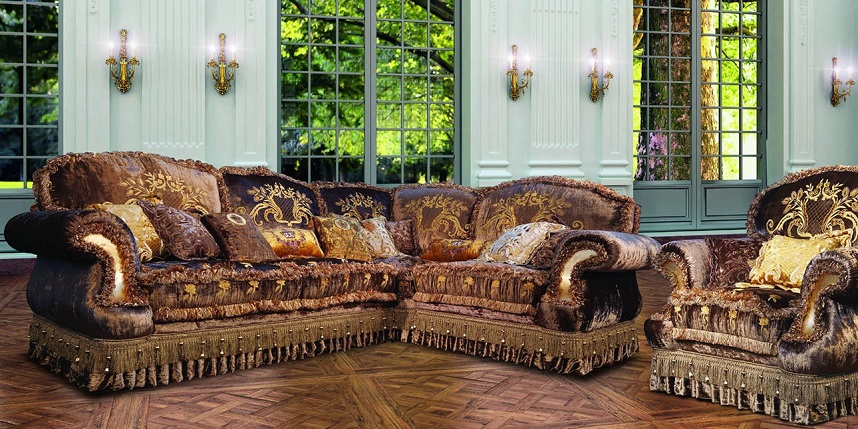 Provide Flexible Designs for Great Looks and Comfort
The great thing about our luxury sectional sofas is their versatility. If you're looking for a new sofa for your living room, these pieces are a great fit. If you have a home theater, these sectionals can comfortably seat many of your friends and family. A sectional can also serve a den or man cave, providing seating for those who want to watch the big game in comfort and style.
Sectional sofas are like the Swiss army knives of seating. It gives the individuals a chance to program the space for multiple purposes with just one single piece of furniture. One can even have a cocktail party with the help of perched seating but then eventually have a space to allow reneging and watch television. Sectional sofas, they have something, which is unique and multi-functional.
Custom Configuration Sectional Sofas: A Deep Insight
The various furniture manufacturers do offer sectional sofas which come with many modules. These sofas allow a room for customization which is beyond the scope of the simple sofas. With the sectional sofas, buyers now have a chance to custom configure in addressing the specific activities and spaces.
Sectional sofas are popular among those who have large families, or those who entertain guests on a regular basis. The versatility of a sectional means they appear large, but you can arrange (and rearrange) them to fit your room and your lifestyle.
However, there are several available sofa systems, and it becomes challenging to choose the correct one. Here are some tips for the same:
Measurements of the Room
Shopping for a sectional sofa is very different from shopping for a regular basic sofa, where a few glares can help you decide which one to buy. With sectional sofas, it is different as they are differently sized, where it seems that the couch is taking up the entire room. It is vital to prepare a basic floor plan with to scale dimensions. Measuring doorway records are also necessary.
Selection of the Location
A sectional sofa can position in two primary ways which are:
Pushed up against the wall or Floating as a single piece
In the rooms which have a smaller area, the way to make a sectional sofa fit is to push it against the wall. However, in larger rooms, a floating design can be used in the welcome area of the house. The sectional sofas should be treated as an island which has seats facing outwards or on most of the sides. This seating helps in proper circulation around the rooms and creates decent opportunities to hold better conversations which takes a turn of causality.
Choice of Curves and Angles
Most of the sectional sofas have modules which connect at the corner of 90 degrees, but a few do offer other curves and bends. Many of the sectional sofas are not L-shaped but are designed and configured to organize the spaces as they want it.
Facebook Timeline
Our Twitter Timeline