UNIQUE LUXURY HANDMADE DRAPERY AND BEDDING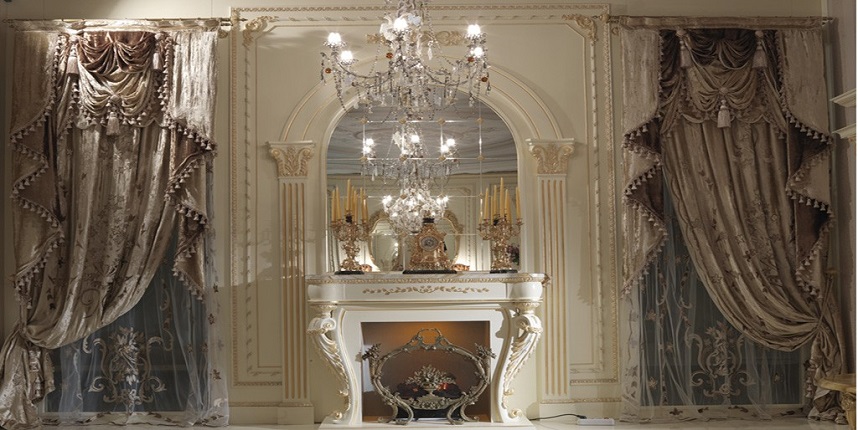 Decorative bedding, pillows, designer accent pillows. All made from luxury high quality chenille, silk, velvet, trim, beading and various embellishments.
Link to view our drapery products
Get Luxury Decorator Pillows and Enjoy Multiple Benefits!
A complete bedding set consists of many things. It requires the assemblage of many different bedding ensembles to make a complete bedding set. What you are looking for is - a perfect combination of comfort and style. This is where you look for some luxury drapery and bedding. And, one important part of your bedding is pillows. Pillows enhance the look of your bedding set and give a stylish appearance to your room.
Use luxury decorator pillows to give a makeover to your room and give it a stylish and luxurious touch!
There is a complete range of styles and colors that you can use to decorate your room. You can mix and match various types of luxury pillows, or go for a unique decorative theme, to make your room look distinctive.
You can also add some pep to your bedroom, by scattering some stylish pillows around. You could use them for comfort and feel the softness when you sink into them. Decorative pillows are stuffed with a special goose filling that is specially treated and bacteria-free, which are perfect for people, suffering from asthma, or various allergies, and make the best luxury decorator pillows.
A bed is the most important piece of furniture in the bedroom. You can make it look decorative, in any case, whether it is a double bed or single, by using luxury pillows. Show the world your personality, as you blend the correct type of pillows, with the design and décor of your bedroom.
Get pillows in all shapes and sizes!
These days, pillows come in many shapes, unlike the earlier square, and rectangular ones. They can be round, triangular, single or come in pairs, depending on the form and the style that suit your requirements. You do not need to limit these pillows to the bedroom, as you can also place some pillows in your living room, stylishly, to add that certain appeal and get the comfortable atmosphere, which will also be pleasing to your guests.
Luxury decorator pillows provide you with comfort and relaxation so that you have pleasant dreams that reduce the stress levels at the end of the day. These are important for and solve many purposes, every home should possess, when doing up the interiors.
Want to add style to your bedding and give it a luxurious look? Bernadette Livingston offers a range of stylish pillows made of high-quality chenille, silk, velvet, beading and various embellishments. Take home our luxurious pillows.