Ways to Build a Luxury Furniture Collection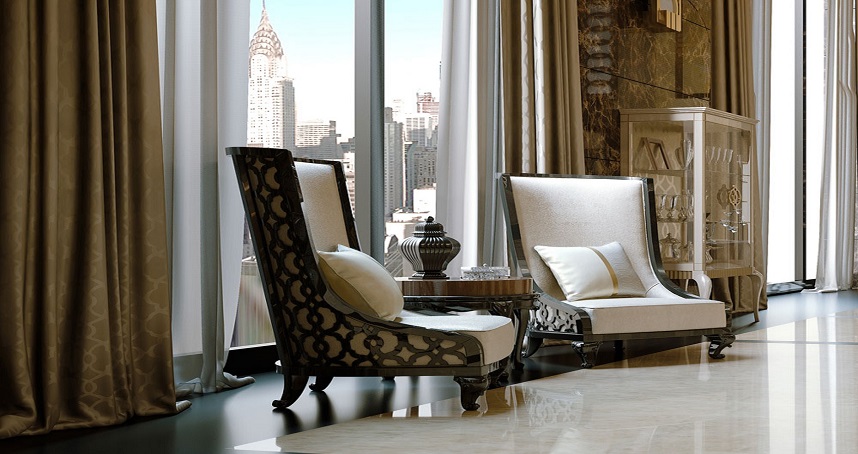 Building a home luxury furniture collection is a work of art and requires some thoughtful planning. You can't simply buy a high end piece of furniture and expect it to transform your room completely. With all the different styles and designs available, finding the furniture that fits your home's style is critical. Here are three easy ways you can build your luxury furniture collection to create the interior you desire in your home.
Develop Your Floor Plan
Have your interior designer draw out the exact dimensions of any room in your home where you want to add furniture. Whether you are looking for luxury king bedroom sets or smaller types of furniture, you need to know how much space you have. When you have a good idea of how much space you have to work with, you can look at the dimensions of the furniture you're interested in to see how it will fit. The worst feeling is finding a piece of furniture you love, only to realize it doesn't fit when you get home.
Take Inventory of Your Current Furniture
If you want to add luxury living room furniture, or even bedroom furniture for that matter, take inventory of what you currently have. It can be difficult to let go of furniture you've had for a while, but just think how great your new home luxury furniture will look in its place. You may not want to do a complete overhaul of your furniture at one time, so make a list of what you have in order of priority. Then you can slowly start replacing furniture over time until you've built your collection.
Work With The Best Furniture Stores
The key to finding the best possible home luxury furniture is to work with the best luxury furniture stores. You will have the largest selections available, and know the quality is unmatched when compared to big box stores. And the best stores with high end furniture can even customize different pieces to your liking. Working with the experts at these stores make it easier than ever to build your home luxury furniture collection.
Bernadette Livingston Furniture is your one-stop shop for anything to do with high end luxury furniture. We have a national presence, since we ship both nationally and internationally, but we are based in Rhode Island. Our collection of high end furniture can help you build your luxury furniture collection, so contact us today to see how we can help.
Facebook Timeline
Our Twitter Timeline